Tea is an ancient drink and one of the most consumed and famous beverages next to water. It aids weight loss and boosts your well-being. As you know, green tea, one that comes from the plant Camellia Sinensis, is a well-known weight loss drink. Surely, this type of tea is amazing for losing weight and even ranks as number one in our list.
However, not everyone works for the same drinks and so you can try other types of tea. Thus, finding the perfect weight loss tea will help you get in shape in a healthy way. This article lists 13 best teas for weight loss, best weight loss teas, best detox teas, and so many more. Check this out:
Best Teas for Weight Loss
Among the many kinds of tea, we list some of the best teas for helping you lose weight. Check this list below.
1. Green Tea
Without a doubt, green tea is known as the best "slimming tea" among the many types of tea out there. In fact, it is even considered as the healthiest drink all over the world. Moreover, it has catechins, specifically epigallocatechin gallate (EGCG) responsible for its weight loss capability, and caffeine less than coffee. Steeping time: 2-3 minutes.
2. Black Tea
Another common type of tea that is high in oxidation is black tea. It has antioxidants called flavonoids or polyphenols, which are linked to health benefits such as weight loss. In addition, such chemicals aid the gut's release of fatty acids, which escalates metabolism. Steeping time: 3-5 minutes.
3. White Tea
A carefully processed tea, white tea has a very diverse flavor which stands different from other teas. It has a light yet mild sweet taste. One of the benefits of white tea has been well-researched, including promoting weight loss due to the catechins, just like green tea. Steeping time: 2-5 minutes.
4. Pu Erh Tea
Also known as a "detox tea", pu erh tea is also a fat burner tea due to its properties ideal for and refreshing, cleansing, and slimming the body. This tea is made through distinct microbial fermentation and has an adequate bitter savor. Steeping time: 3-5 minutes.
5. Matcha Tea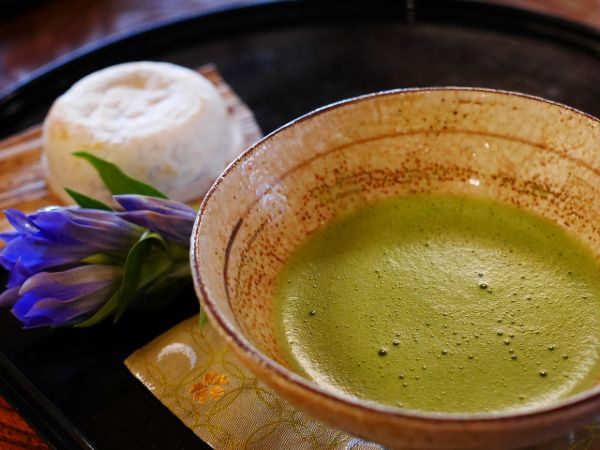 Matcha tea, a famous Japanese drink, is the powdered tea from the plant Camellia sinensis. With this tea, you actually drink the leaves in the crushed form instead of removing them. Furthermore, matcha is getting its fame as one of the best teas for weight loss. It has more epigallocatechin gallate (EGCG), a potent antioxidant that helps remove toxins and increases immunity. Steeping time: 2 minutes.
6. Oolong Tea
Oolong tea is also gotten from the same shrub just as other 'true teas'. It is also full of epigallocatechin gallate (EGCG), a strong nutrient that has antioxidant properties. It is confirmed that oolong tea is good for weight loss as it aids lipid levels to go down in the blood and speeds up fat metabolism. Steeping time: 3-5 minutes.
7. Cinnamon Tea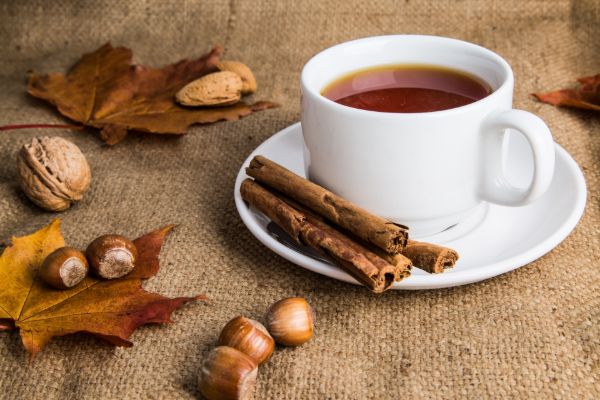 Cinnamon is a sweet-aromatic spice that adds richness and flavor to many dishes on our tables. Moreover, cinnamon tea has low calories and helps control your blood sugar levels, which leads to preventing weight gain. Taking cinnamon regularly can be the new wonder pill for weight loss, particularly for fat in our abdominal area. Steeping time: 5-10 minutes.
8. Rooibos Tea
Also dubbed as African red tea, rooibos is a herbal tea from South Africa from a bushy plant called Aspalathus linearis. This tea usually has a sweet delicate taste. As backed up by research and findings, it is now considered as another slimming tea for its weight loss properties. Steeping time is 4-5 minutes.
9. Pomegranate Tea
Pomegranate tea is an infusion brewed concoction with pure pomegranate juice, crushed pomegranate seeds, or dried pomegranate flowers. Pomegranates are packed with antioxidants and have antimicrobial powers. This tea's sweet but subtle savor is also good for weight loss.  Steeping time: 3-7 minutes.
10. Hibiscus Tea
For our last fat-burner tea, hibiscus tea is a herbal tea concoction made from crimson or magenta-colored of the roselle flower. While the health benefits of this tea are many such as relief from high blood pressure and low cholesterol, weight loss is also included. Furthermore, it can also boost metabolism in a gradual yet healthy manner.
Best Weight Loss Teas
Are you wondering what best tea brands are best for weight loss? Take a look at these products we featured below.
Lipton Green Tea Bags, 100% Natural Tea, 40 ct
Picked with young tea leaves, Lipton Pure Green Tea's delightfully light, fresh, and non-bitter taste is simply delicious.
Lipton green tea has a naturally light fresh taste to start your day
Make yourself a cup of uplifting goodness with the naturally light and fresh taste of Lipton Green tea.
Matcha Organics Classic Matcha Green Tea Powder Extract - 100% Pure USDA Organic Culinary Grade - Bulk Starter Bag 4oz / 113g - Latte Mix, Smoothies, Baking Foods - FREE Top 100 Matcha Recipes Ebook
WEIGHT LOSS & METABOLISM BOOSTER - Our Matcha green tea is an all-natural weight loss and metabolism booster. One bowl of Matcha can boost your calorie burning by 4X, which will significantly help you lose weight. Matcha has 137x more antioxidants than regular brewed tea, and the major antioxidant called EGCG will increase metabolic rate during workouts, thus enhancing weight loss. Studies show that drinking Matcha before a workout will increase fat burning by 25%.
LATTES, SMOOTHIES, SHAKES & BAKING MIX - Matcha Green Tea Powder can be used in a variety of different baking recipes such as Lattes, Smoothies and Shakes. When you purchase our Matcha, you will receive a free copy of our Top 100 Matcha Recipes E-Book. Our E-Book includes recipes like, How to prepare Matcha, How to make Green Tea Powder Starbucks Lattes and Vegan Matcha Smoothies. Our e-Book also comes with Matcha baking recipes for cupcakes and cookies.
ENERGY AND FOCUS ENHANCER - Organic Matcha Powder has an Amino Acid called L-Theanine, which enhances all day energy, mental clarity and focus for up to 6 hours. One bowl of Matcha can give you that clean all day energy you're looking for. Organic Matcha is also considered the best coffee substitute because Matcha does not give you jitters unlink coffee. The clean all day energy and focus you receive when drinking Matcha is excellent for intense studying or high focus jobs.
Best Detox Weight Loss Teas
While choosing a detox tea can be overwhelming, here are some of the best detox teas for shedding that extra fat to get you in shape:
Zero Tea Detox Herbal Tea
Zero Tea Detox Herbal Tea
Zero Tea 14 Day Detox Tea, Weight Loss Tea, Teatox Herbal Tea for Cleanse
ZeroTea helps the body by charging the metabolism- promoting proper digestion, and aiding in the optimization of the digestive tract. ZeroTea's ingredients are designed to stimulate the body's ability to process excess fats, stimulate blood circulation, and provides essential antioxidants, vitamins, and minerals
Detox cleanse and metabolism booster- Our 14 and 28 day detox aids your body in cleansing and purifying itself of toxins and waste; boosts your metabolism and energy level, helps get rid of excess water, and reduces stress while still tasting great. Zero Tea consists of only the finest organic green tea, spices and herbs.
A better way to cleanse- Our blend doesn't include the natural laxative Senna Leaf. Zerotea is a gentle detox that supports the positive bacteria in the gut; aiding the body in attaining an optimized efficiently running metabolic process.
Sale
Baetea 14-Day Teatox Herbal Detox Tea Supplement with Green Tea & Ginger Root, 14 Tea Bags
GENTLE DETOX & CLEANSE: Our smooth-tasting 14-Day Acai Teatox helps cleanse & purify the body. It helps boost your metabolism & energy level while helping get rid of excess water & reducing stress.
NATURAL APPETITE SUPPRESSANT: Packed with the superfood nutrients of green tea, ginger root & more, this tea aids digestion to help relieve excessive bloating & naturally suppressing your appetite.
TRY THEM ALL: Try our entire selection of sleep teas, energy teas & detox teas for the best in natural ingredients including traditional organic herbs, natural extracts & superfood nutrients!
Sale
Fit Tea 28 Day Detox
Blend Of All Natural Ingredients
Promotes Fat Burning & Weight Loss
Improves Your Immune System
Health Benefits of Detox Tea
Do you want to know other health benefits of detox teas aside from weight loss? Here are some of the detox tea benefits.
1. Help get rid of toxins from the digestive system 
Detox teas mainly help reduce inflammation in the gut due to the tea's anti-inflammatory properties. Thus, drinking these kinds of tea will help you maintain a toxin-free gut.
2. May ease symptoms of arthritis
Sipping a cup of a detox tea may help relieve symptoms of arthritis such as pain, degeneration, and stiffness.
3. Provide support to your liver
As mentioned, detox teas contain anti-inflammatory properties that can help remove toxins from the body. The liver is a vital organ, thus, getting rid of toxins helps digest and break down food better.
4. Promote healthy-looking skin
Acne and pimples are just some of the problems in our skin. Worry not, as detox teas help fight these with the help of anti-bacterial properties in the tea. While you are detoxing, it is natural for the appearance of acne, but it will improve gradually.
5. May boost immunity
Last but not least, one of the amazing benefits of detox teas is it helps boost your immunity from many diseases.
How to Best Use Weight Loss Tea Guide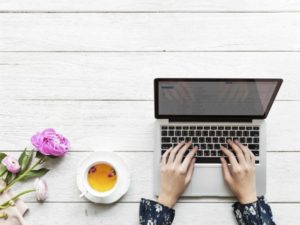 We all know that detox teas or weight loss teas do not work overnight. They are not magical drinks that instantly get you in shape. While drinking these infusions may be beneficial, it's best to keep in mind other things in order to get the most of it. Here are some key guidelines when using a detox tea or weight loss tea:
Drink water – Keep your body hydrated. It's pretty easy, simple, but vital.  Water is a natural detox and cleanses your body.  Opt for two to three liters of water a day while having your tea.
Exercise habitually – Try to aim of doing three to four times of exercise a week.  Doing this will contribute much to your overall health while drinking your detox tea.
Eat healthily – Detox teas or weight loss teas may help you control appetite and cravings, but you still have to eat clean and right – healthy food!  You know the drill; make there are plenty of vegetables, fruits, whole grains, and lean protein.  Avoid eating processed foods.  Not to mention, reduce the amount of alcohol you drink while using these teas.
Consume fewer calories – It's always best to consume fewer calories than burn more. This is a well-proven key to weight loss. Drinking your detox tea is pointless if you keep eating more than what is needed.
Morning tea (caffeinated teas) – In the morning, drink energy-booster detox teas such as green tea, white tea, oolong tea, pu erh tea, and yerba mate. These kinds of teas will get energize you throughout the day and help burn calories.
Evening or nighttime tea (herbal teas) – In the late afternoon, evening or nighttime, only drink herbal teas that do not have caffeine.  This is to avoid your sleep from being disrupted.
Sleep – Getting enough sleep will keep your body function well.  It is recommended to get 8 hours of sleep, as long as you feel well-rested. This helps you maximize your detox tea as well.
By following these simple tips and detox tea guide, you'll get the most out of whatever type of detox tea you choose.
Weight Loss Tea Questions Answered
Got questions about drinking weight loss? Check out below as we compiled the most frequently asked questions with answers.
To sum up, drinking weight loss tea and detox tea are really good. However, you should still be careful about the tea brands, amount of intake, and side effects to avoid further problems. It is always best to know what suits your preferences. Moreover, there is no amount of tea that can make you lose weight if do not also watch out your diet and physical activity.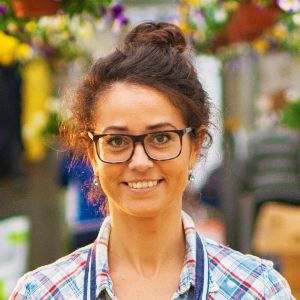 From a simple penchant for yellow flowers as a child to becoming a full-time gardener, nature advocate, and garden designer, I am extremely happy to finally have a platform for me to successfully spread knowledge and expertise in the garden. After highschool graduation, I took many courses related to garden design to feed myself with more knowledge and expertise other than what I learned from my mom growing up. Soon as I finished courses, I gained more experience through internships and most especially, garden shows! I also tried to join as many garden design competitions locally. For any garden design inquiries, ping me!